Those who love running, swimming or a certain sport probably own a sports watch model that is not from big names. In the sports world, Garmin, Coros, and Suunto are all famous and more popular than Apple or Samsung. They don't have flashy screens or flashy features, but are packed with features to survive extreme conditions, strong batteries, and provide useful workout data.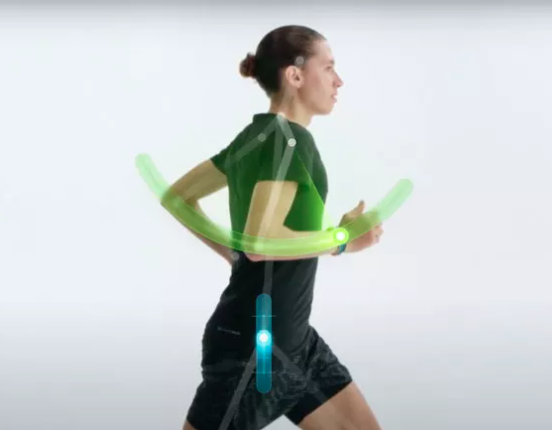 The Apple Watch was the world's most popular smartwatch, on the wrists of millions, but not a perfect sports watch until WatchOS 9 arrived. The WatchOS 9 operating system was introduced at the WWDC 2022 conference, updating many attractive new features. In particular, it brings workout data that even high-end sports watches may not have. In the Apple tradition, WatchOS 9 will support older devices as well. So the 2018 Apple Watch Series 4 can also become a powerful sports watch.
Many new sports stats
If you're a "runner", there are three metrics in WatchOS 9 that you should pay attention to Stride Length (step length), Ground Contact Time (ground contact time), and Vertical Oscillation (vertical oscillation or oscillation). bounce at each step). Apple used algorithms to measure wrist movement to calculate these metrics.
However, the most impressive is Running Power (running capacity). It is especially useful for runners because it shows their effort in real-time and helps to adjust the pace. It is measured in watts, the higher the jog power at a low heart rate proves the higher the efficiency. Running Power calculation is quite complicated, combining tempo, body bounce, and weather conditions. Some sports watches don't even have this feature, or a separate accessory is required to provide detailed information.
Meanwhile, the "fishers" also have an important SWOLF index, which combines the number of strokes per stroke and the duration of the swim direction.
WatchOS 9 marks the end of sports smartwatches?
While a welcome update, WatchOS 9 is no match for Garmin or others. Sports watches still have the great advantage of longer battery life and more convenient buttons for movement.
However, Apple is constantly improving and making great strides, while Garmin has not caught up with the "big man" Cupertino in software and smartwatch features. This race will push sports watch manufacturers to change and come up with better products in the future, and users are the ultimate beneficiaries.