According to Bloomberg journalist Mark Gurman, Apple is entering one of the most ambitious product life cycles in history, taking place over the next 12 months. These include four iPhone 14 models, three Apple Watch models, several Mac computers with M2 and M3 chips, the first mixed reality headsets, low-end and high-end iPads, improved AirPods headsets, New HomePod and Apple TV.
Apple's latest statements at the WWDC 2022 developer conference just held somewhat tell us how hardware and software will link together.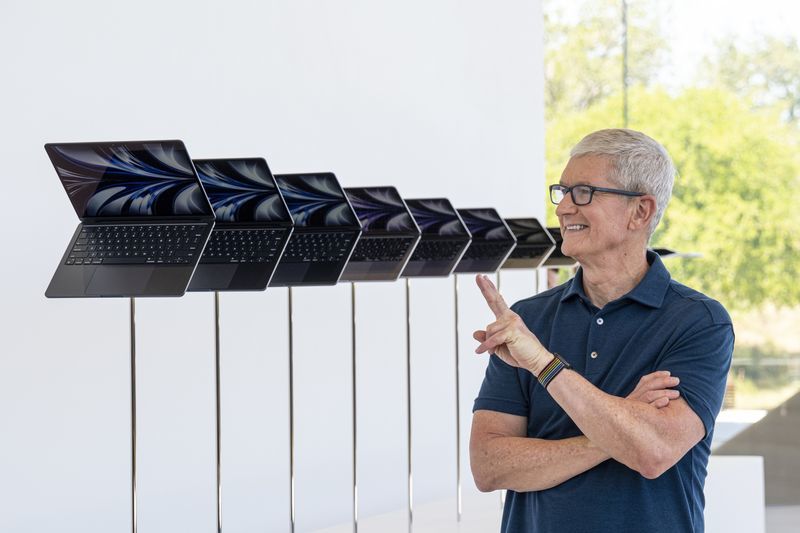 Getting started with iPhone: The big new feature in iOS 16 is the lock screen. Apple has been developing it for several years and is now rolling it out to pair with the always-on display on the iPhone 14 Pro. Like the Apple Watch, the iPhone 14 Pro will display widgets (widgets) for weather information, calendars, stocks, activity, and other data, while the screen remains bright and the frame rate low. There is also a setting to keep sensitive data from showing up on the lock screen.
Other new iPhone features include an upgraded front camera, 48MP rear camera cluster, thinner bezels, faster A16 chip, redesigned notch. iPhone 14 Pro and 14 Pro Max will be more attractive than the iPhone 14 and 14 Max duo. The two standard iPhone 14 models use only the A15 chip, similar to the iPhone 13.
This year's iPhone still uses the Lightning port for charging. Apple may switch to USB-C ports from 2023.
Journalist Gurman predicts Apple will introduce 11-inch and 12.9-inch iPad Pro using M2 chip in the second half of 2022, compatible with the Stage Manager feature. Alternatively, there could be a larger screen iPad model – somewhere between 14 and 15 inches. The M2 chip will be the "heart" of a few other products such as Mac mini, MacBook Pro, Mac Pro, and especially mixed reality headsets.
Apple is also developing the M3 chip for use as early as next year, on the 13-inch and 15-inch MacBook Air, new iMac, and 12-inch laptop.
Regarding the smartwatch, Apple is preparing for three new variants: the new low-end SE, the standard Series 8, and the "rock pot" version. The S8 chip has the same configuration as the S7, however, the version released next year will use a completely new chip. The SE still sticks with the current screen size, instead of a larger screen, but will use the S8 chip like the Series 8. This is a big upgrade compared to the S5 chip in the Apple Watch SE released in 2020.
At WWDC 2022, Apple did not mention much about Apple TV and HomePod. Even so, the company is still preparing some surprises for these products. The Apple TV uses the A14 chip in development, while the HomePod will use the same S8 chip as the Apple Watch.