Apple recently released the second beta version of the iOS 16 operating system for iPhone devices. In this new version, many users have discovered a new feature that is quite useful, which is to report spam messages to the carrier they are using.
Currently, iPhone users with older iOS versions can report spam messages to Apple via the iMessage service. However, reporting to the network operator can help limit the situation of spam messages being "spam" too much. This feature is currently available to select carriers in the US. The "Report Spam" option will appear directly below messages sent from unknown users.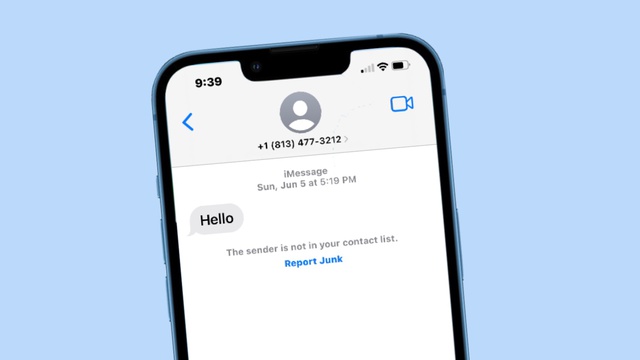 Specifically, when receiving a message sent from a stranger, the iPhone will display a message saying that the sender is not in the contacts and there is an option "Report spam message" right below. When this option is clicked, the message will be reported to the carrier and deleted from the iPhone immediately.
It is currently unclear how many carriers Apple will support when iOS 16 is officially released. Reporting to the carrier will also depend on whether the carrier itself cooperates with Apple or not, so not all carriers can use this new feature.