OPPO recently announced a completely new purple color option for the OPPO Reno8 series. The name of this color option is Iris Purple, for both the standard Reno8 and the Reno8 Pro.
OPPO Reno8 series Iris Purple
According to OPPO, the purple color on the Reno8 series is inspired by the iris petals, which have a youthful and elegant purple color, bringing natural inspiration to the Reno product line. The back of the Reno8 purple version is also designed with wavy wave patterns, not just a purple color. The waves will be slightly ivory white, mixed with the purple color of the back to create a beauty for the product.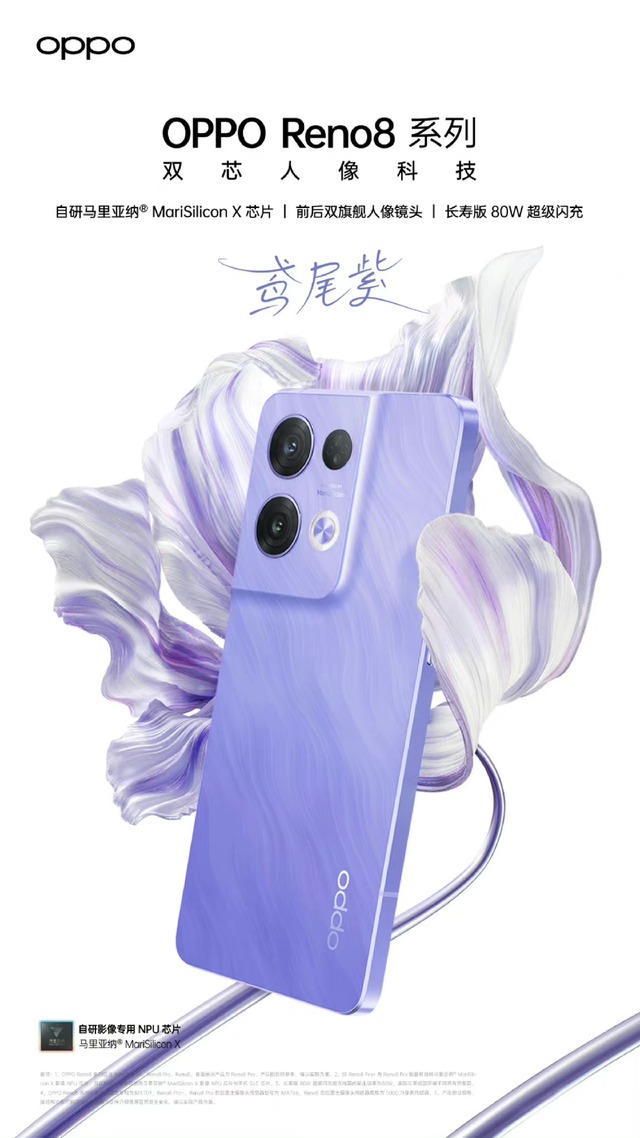 Besides purple, the Reno8 series also has other colors such as blue, black, orange… Now each version will have 4 color options for users to choose from.
The new purple option will appear on both Reno8 and Reno8 Pro series with prices starting from 2439 yuan and 3189 yuan, equivalent to $370 and $500. Other product parameters are kept the same. For details about the Reno8 series, readers can refer to this article.
A few actual images of the Reno8 Purple Iris version.