Vivo X80 Pro will be equipped with a high-end MediaTek processor instead of Qualcomm.
Recently, many leaked information and images about the Vivo X80 Pro have been revealed, giving us the first look at Vivo's next flagship device after the X Note that was just launched a few days ago.
The leaked images show that the Vivo X80 Pro will have a design quite similar to the Vivo X Note, including a large screen size, 3D curved overflowing to both sides, along with a large camera cluster on the back. This camera cluster includes 4 lenses, including a Sony IMX866 sensor, along with a periscope telephoto camera. Currently, only Vivo is launching a smartphone with a potential camera in 2022. In addition, the camera on Vivo X80 Pro will also be refined by Carl Zeiss with a T* coating.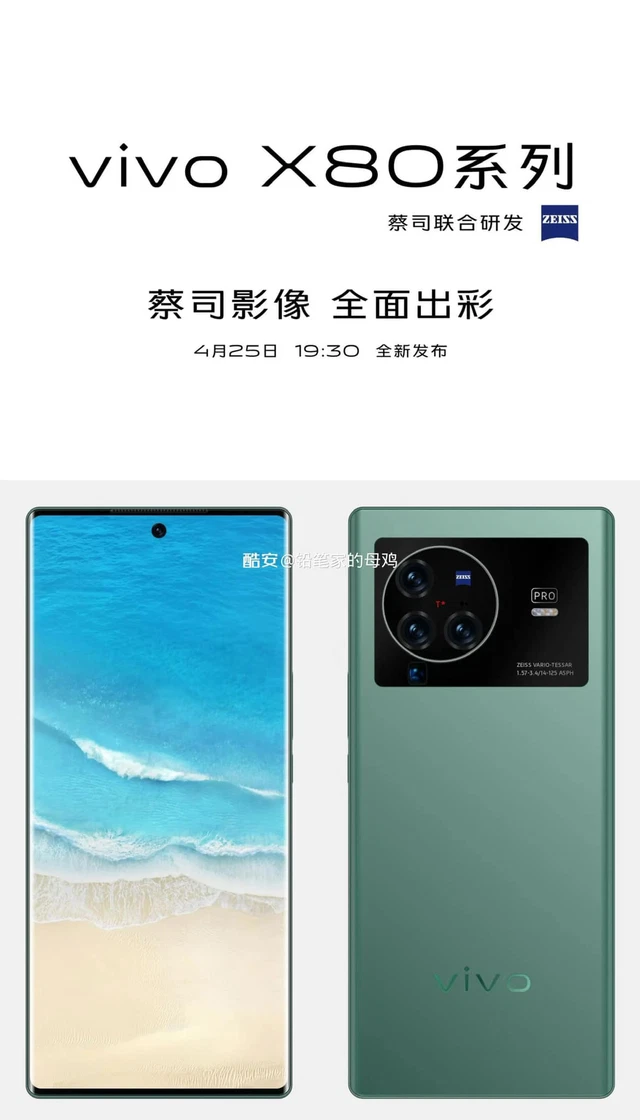 Vivo X80 Pro is said to come with a MediaTek Dimensity 9000 chip, not a Snapdragon 8 Gen 1 like the X Note. Dimensity 9000 is MediaTek's most powerful flagship chip, performance is almost on par with Snapdragon 8 Gen 1.
Currently, the other hardware parameters of the Vivo X80 Pro are still a mystery. The device will be introduced at the launch event held on April 25.