Accordingly, a series of major newspapers in Korea's home country have recorded much negative information about Samsung's business situation.
First, on June 29, the Korea IT News website published an article revealing that the smartphone manufacturer from the "country of kimchi" is cutting the working hours of its workers in Vietnam.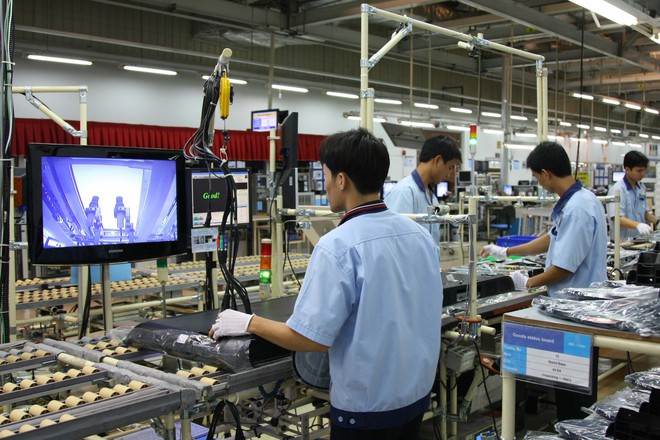 The number of working days of Samsung workers in Vietnam is currently being cut
It is known that Vietnam is Samsung's largest "factory", accounting for more than 60% of annual output. Therefore, the move to adjust the number of working days of workers in our country partly reflects the business situation of "Tam Tinh". Specifically, Samsung has reduced the number of working days of workers at domestic factories from 5 to only 3 days/week. Many domestic component partners also had to reduce their operating frequency to "catch up" with the above reduction.
Previously, the Korean giant had planned to produce 334 million products in 2022. However, due to the gloomy business situation and macroeconomic impacts, this expectation has been adjusted to number 270 million. According to Korea IT News, not only cutting production intensity in Vietnam, but the company also made similar moves in India and Brazil.
Difficulties piled up again when on June 20, The Elec news site revealed that Samsung had an inventory of up to 50 million mobile devices, mainly mid-range Galaxy A smartphone products. Calculating the expectation of 270 million products by 2022, this inventory is accounting for about 18%. Usually, an inventory level of about 10% will be an acceptable number. Therefore, the current 18% is too high and Samsung seems to have misjudged market demand.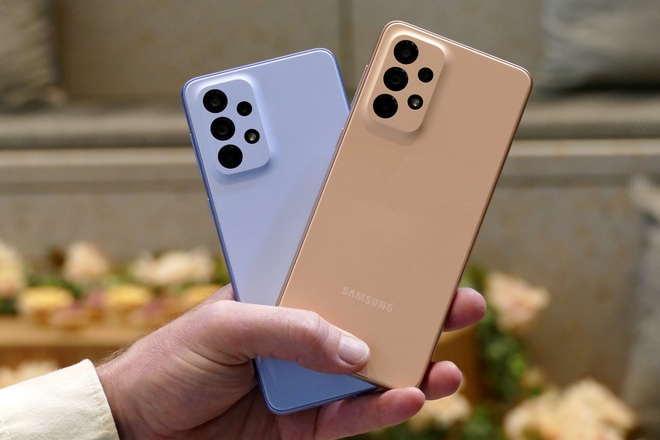 Samsung currently has an inventory of 50 million devices, mainly Galaxy A series products
With all of the above issues, the senior leaders at "Three Tinh" met on June 21 to find a solution to the existing difficulties. According to South Korea's Pulse News, the meeting lasted up to eight hours with the participation of 52 top Samsung executives, including Samsung Electronics Vice President Han Jong-hee and DS Division President Kyung Kye -Hyun.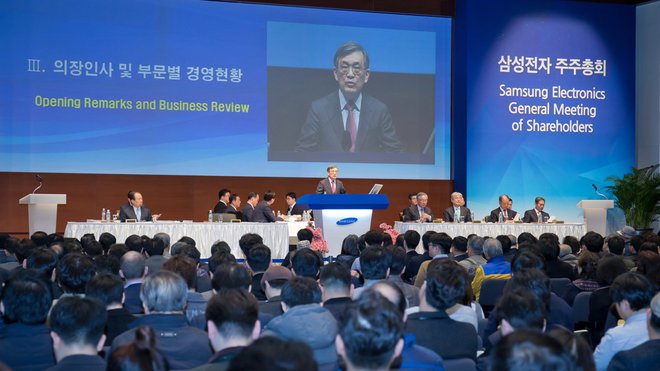 Samsung's senior leaders had to meet to find a new direction for the company in difficult times (Artwork)
The Korean giant's health was evident as Samsung's stock price approached a 52-week low. Total company capitalization is now down 20% since the beginning of the year.
In terms of the smartphone market alone, Samsung is still the world's largest smartphone company, although it has been surpassed by Huawei. In recent years, the unique position of "Three Stars" has also been threatened by other Chinese competitors such as Xiaomi and Oppo. Other businesses of Samsung Electronics such as manufacturing electronic chips and image sensors are also not seeing much improvement.