MediaTek recently introduced a new processor called Dimensity 9000. This is a slightly upgraded version of Dimensity 9000 with a higher clock speed, built with the 4nm process, and will be equipped on upcoming flagship lines.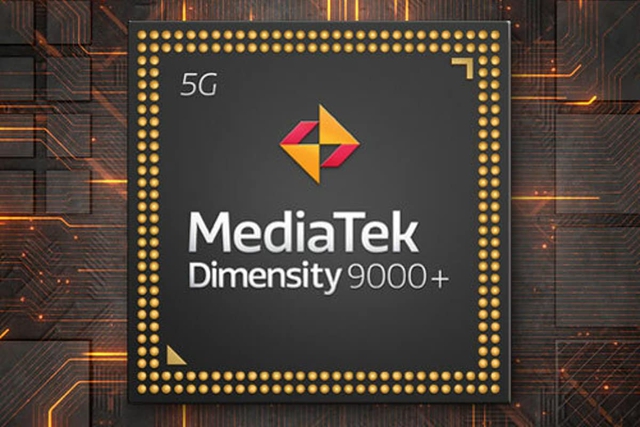 According to the press release, MediaTek says the Dimensity 9000 is equipped with one high-performance Cortex-X2 core, three Cortex-A710 performance cores, and four energy-efficient Cortex-A510 cores, accompanied by a Mali-graphics GPU. G710. In addition, the Dimensity 9000 also integrates an 18-bit image processor and a 5th-generation dedicated AI processor. Basically, the Dimensity 9000 is a slight upgrade similar to the Snapdragon 8 Gen 1.
As mentioned, the Dimensity 9000 has a high-performance Cortex-X2 core clock upgraded from 3GHz to 3.2GHz. The remaining seven cores keep the same clock speed compared to Dimensity 9000. This is also the main upgrade of the new generation of flagship chips from MediaTek, the remaining parameters such as screen support, AI, memory, and processing ability. Image management and connectivity are unchanged.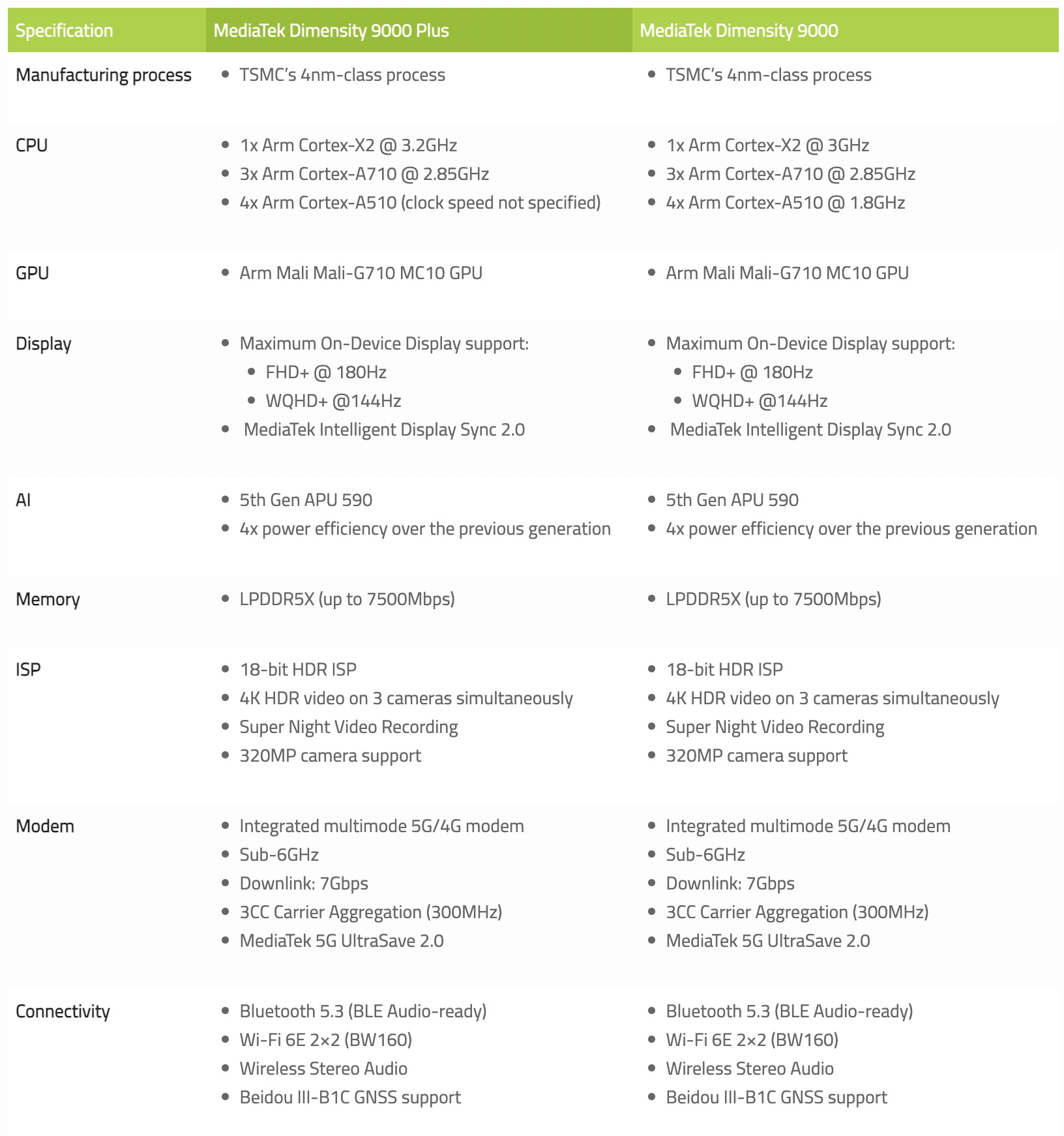 MediaTek says the new processor gives a 5% improvement in CPU performance and a 10% improvement in GPU performance compared to the Dimensity 9000. This upgrade is not as significant as when comparing the Snapdragon 8 Gen 1 with the Snapdragon 8 Gen 1, the processor. the flagship from rival Qualcomm. For details about Snapdragon 8 Gen 1, readers can refer to this paragraph.
MediaTek also confirmed that smartphones equipped with Dimensity 9000 will soon be launched in the third quarter of this year. Currently, most smartphone brands from China have launched two flagship versions equipped with both high-end Dimensity and Snapdragon chips. In Vietnam, the newly launched Vivo X80 series also includes two versions: the standard version using the Dimensity 9000 chip and the Pro version using the Snapdragon 8 Gen 1 chip. The price of these two versions is also quite different, up to $400.